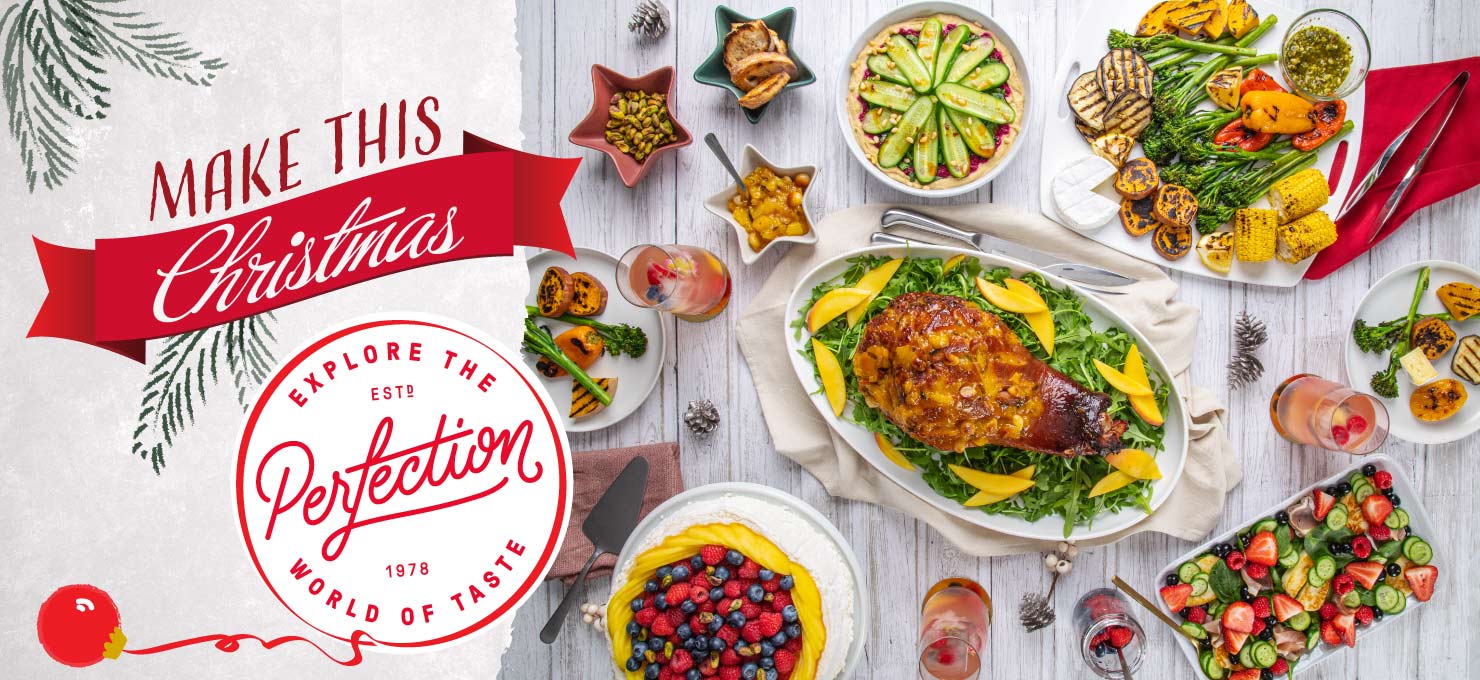 The Perfect Christmas Menu Full of Delicious Fresh Produce
Download the eBook!
To make Christmas easier for you this year, we have curated a Perfection Christmas menu filled with fresh produce show-stopping, belly-filling dishes. All our recipes are easy to follow so anyone with any level of experience can be a gourmet entertainer.
Make Christmas Perfection this year! Sign up to receive your free copy, print it out, and create.
Don't want to register? That's ok!
Follow on below to see the menu and click the link to take you to our recipe for full instructions.