It's Calypso® Mango Season!
Calypso® mangoes have an unmistakable unique pink blush, they look like a summer sunset!
With a smaller seed than other mangoes, it means there's more juicy, fibre-free flesh to enjoy.
Irresistible on their own, they're also the perfect way to liven up salads, drinks, desserts, dips and everything in between.
Everything you want to know about Calypso® Mangoes!
From what makes Calypso® unique to how to pick the best time to eat Calypso's so they're just right!
Did you know that only Calypso® Mangoes uniquely have a smaller seed with more delicious mango flesh to enjoy!
Calypso® was bred over a 20 year period, taking the best from both Kensington Pride and Sensation mangos to create an irresistible combination.
Here's a few of this seasons best new Calypso® Mango Recipes.
Enjoy the taste of Summer with all our mango recipes!
Our Growers from the Northern Territory and soon Queensland are busy hand picking right now!
Calypso® Mangoes are on their way from Darwin, Katherine, Atherton tablelands in Northern Australia where conditions are just right for growing Calypso® Mangoes.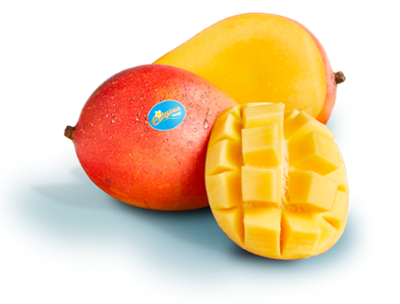 How to Cut the Perfect Mango
There are so many ways to enjoy a Calypso Mango. This video will show you how to prepare just how you like it!
In case you missed the Incredible Calypso® Mango Dress from last season, one of our Growers in Far North Queensland created a spectacular dress from the seeds of damaged Calypso® mango. Creating Fashion from Recycled Food Waste - What could be more sustainable!
Sign Up to Our Fresh Produce Newsletter